What to Do if Your Septic Alarm Goes Off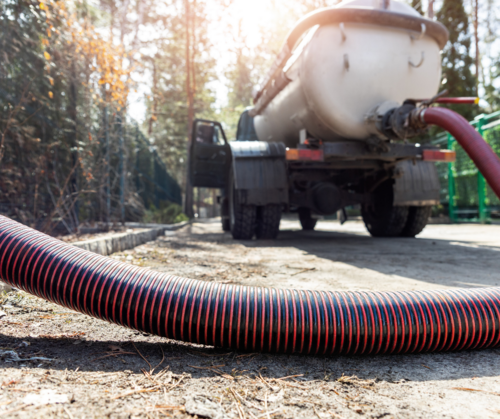 When your septic system is installed, you may have an alarm to warn you when something goes haywire. Once the alarm sounds, you should have 2 to 3 days before things start backing up in your house. You can mute the sound with many systems, but there is often a light that will continue to flash. The danger of an imminent sewage backup is still very real, despite a silenced alarm.
There are several things that can set your alarm off:
The alarm itself can malfunction.
The float that activates the alarm could be bad.
The line between the pump and the field could be broken. Your septic company can check the line for you and replace it if needed.
The drain field can no longer accept the water the pump is putting out. This generally requires a new drain field.
The first three can be dealt with by having a new alarm, line between the pump and field, or float installed within the time frame your alarm has allowed you. Replacing a septic field takes longer, but having your tank pumped about once a week should prevent any backups into your home while you wait for the work to be completed.
65 years' Experience in Septic Tank Pumping!
LaChance Brothers Excavating has the experience you're looking for in septic tank pumping for your South Lyon home. We've been serving South Lyon and the surrounding communities since 1956. We understand not every installation or repair is the same, and we know how to adapt to your unique situation to find a high standard septic system solution.
We are the premier septic system and drain field specialists! For all your septic system services, including installation, repair, and excavation, call LaChance Brothers Excavating today at 248-962-3670 or contact us to get started.