Malfunctioning Septic System in Whitmore Lake, MI? Call a Septic Repair Company Today!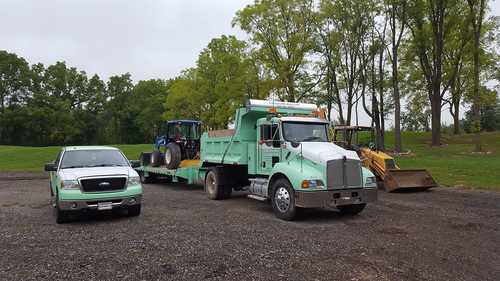 Do you suspect that something is wrong with your septic tank?
Are you wondering what could be malfunctioning in your septic system?
Septic repairs can be troublesome and costly. Malfunctions can be extremely unpleasant for your family and cause potential damage to your home. If you're in need of maintenance or overdue for an inspection, don't hesitate to contact professionals to come examine your system!
A few common issues that require septic repair:
Broken pipes – your pipes may have been damaged by growing roots or shifting ground. Any cracked pipes will need to be replaced by a professional right away.
Drain field replacement – If your tank is malfunctioning, scum or sludge might be draining into your field. This can form a layer that prevents percolation from occurring and might require a complete relocation of your drain field.
Clogged tank/pipes – might be caused by flushing items down the drain besides toilet paper and bodily waste. Grease, debris, or other debris could be blocking the flow in your septic system. If the blockage is inside of your tank or baffles, you'll need to contact septic repair services to fix it.
If you're noticing backed up drains in your home, gurgling sounds from the pipes, bad odors, or extremely green grass in your drain field, you might have a malfunctioning septic system.
If you're having sewage troubles and require septic repairs near Whitmore Lake, don't hesitate to contact LaChance Brothers Excavating today! Contact us through our website or call (248) 962-3670 for septic repair services near you!