What Happens if Your Baffle Breaks Off?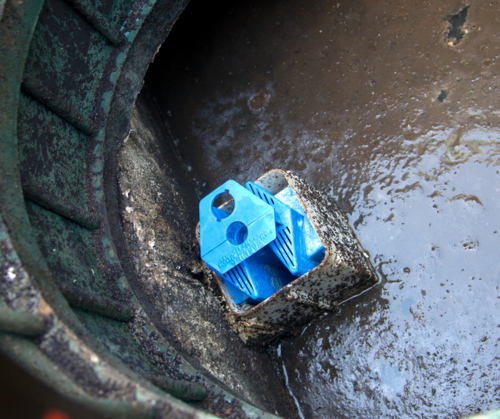 You may be baffled when it comes to properly maintaining your septic system. Our goal is to make sure you're as educated as possible about your septic tank.
What is a septic baffle? Before we can answer this properly, we need to describe what the inside of your septic tank should look like if it's in working order. Your septic tank should have three separate layers: a scum layer on top, a relatively clear water in the middle, and a sludge layer at the bottom. If any of these layers aren't present, we must determine the cause. Most often, one of the septic tank baffles is missing or damaged and in need of repair.
Baffles are needed for your septic tank to perform properly. Raw sewage from your home is directed by the baffle downward into the middle zone of the septic tank. This means the effluent follows a tortuous path through the tank, which provides the necessary detention time for the larger solids to settle out.
The outlet baffle keeps solids on the surface from entering the septic field. It's a pipe that aims downward into your tank allowing mostly water flowing into the field.
Schedule Septic Tank Pumping Maintenance for Your Northville Home
Whether you're looking for an inspection to sell your home or you're due for regular maintenance, give us a call for septic tank pumping for your Northville home. Upon inspection, our professionals will inspect your inlet and outlet baffles to ensure there's proper effluent flow. At LaChance Brothers Excavating, you get the experience of three generations of excavating and septic work from a family-owned business. Schedule a full septic inspection including pumping the tank at the time of inspection with LaChance Brothers Excavating. We can't wait to work with you!