I've never pumped my septic tank, is that a problem?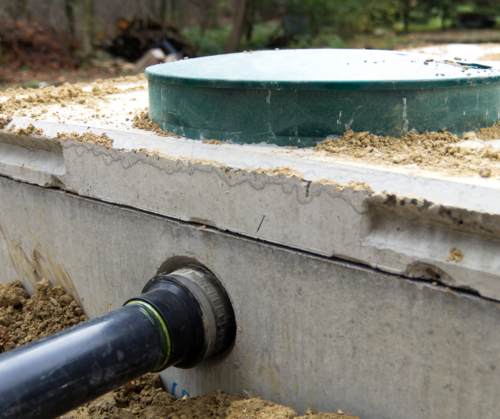 Are you having back up issues?
Do you smell something foul in your backyard?
Do you regularly use a garbage disposal?
You could have an expensive repair on your hands if your septic tank has never been pumped before.
According to the EPA, if you haven't pumped your septic tank in several years, but don't seem to be having any problems, it may mean:
1. There could be minimal water use in your home, and/or the size of the septic tank and the biological activity maintains the solids at sustainable levels. This is rare but may occur when there are only one or two people living in a home.
2. The tank has a leak and is discharging wastewater into the ground instead of into the drainfield.
3. The tank is full of solids, which are slowly migrating and may eventually clog the drainfield. This may increase the cost of pumping the tank and may require replacing the entire drainfield if it becomes clogged.
Maintain Your Septic System with Septic Tank Pumping in Northville
One thing all septic systems have in common is requiring regular maintenance to perform efficiently. Septic maintenance includes inspecting the entire system every 1-3 years and pumping the tank every 2-3 years. The frequency for pumping your septic tank depends on the tank size, number of people in your household, the water habits and use, if a garbage disposal is used, and the number of solids accumulated in the tank. A rule of thumb is to pump the tank when the solids are two-thirds of the volume in the tank.
65 years' Experience in Septic Tank Pumping!
LaChance Brothers Excavating has the experience you're looking for in septic tank pumping for your Northville home. We've been serving South Lyon and the surrounding communities since 1956. We understand not every installation or repair is the same, and we know how to adapt to your unique situation to find a high standard septic system solution.
We're the septic system and drain field specialists! For all your septic system services, including installation, repair, excavation and septic tank pumping in Northville fill out our contact form or call 248.962.3670.