How to Protect Your Septic System During and After a Power Outage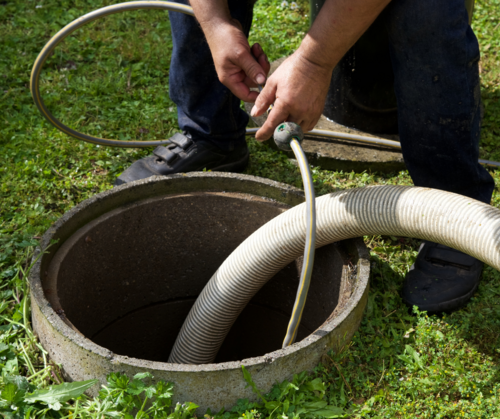 Living in Michigan, we're used to dealing with the changing seasons. Those changes often bring storms that cause power outages.
According to the National Environmental Health Association (NEHA), there are certain things you should do during and after a power outage to protect your septic system.
During a Power Outage…
Your septic system won't run if you have a pressure distribution system or components that require electricity in order to operate. Wastewater will collect in the system during the power outage and must be treated and dispersed when power returns.
After a Power Outage…
A power outage may damage your septic system and make it unsafe. Always consult with a septic system service professional and follow these steps according to the NEHA:
1. Turn off power to your system at the circuit breaker and unplug all power cords.
2. Inspect your system and contact a septic system service professional if any of the following issues are found:
a. Damaged piping, risers, or manway covers
b. Exposed electrical wiring to control boxes
c. Unlevel ground
d. Damage to the disposal field
e. Odor or visible evidence of sewage
f. Exposed septic system components
g. Settling or breakage away from pipe
h. Exposed electrical wiring to pumps
3. If your system has a pump, it may have a high-water alarm that may sound when the power is restored based on your water usage during the power outage.
4. Continue to reduce water use for several days.
65 years' Experience in Septic Tank Pumping!
LaChance Brothers Excavating has the experience you're looking for in septic tank pumping for your South Lyon home. We've been serving South Lyon and the surrounding communities since 1956. We understand not every installation or repair is the same, and we know how to adapt to your unique situation to find a high standard septic system solution.
We're the septic system and drain field specialists! For all your septic system services, including installation, repair, and excavation, call LaChance Brothers Excavating today at 248-962-3670 or contact us to get started.