Why You Shouldn't Flush Just Anything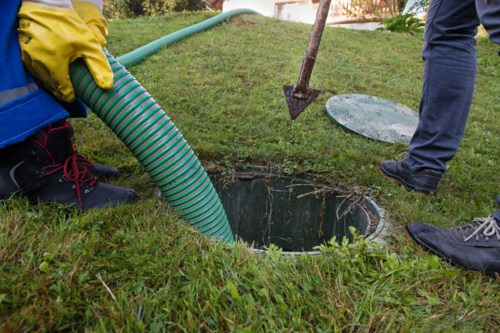 "Why am I having back-ups?"
"What keeps clogging up my plumbing?"
Backups and clogged plumbing can be extremely frustrating. We've been there, so we understand. You count on toilets to work and when they don't, it can be embarrassing, especially if you're a guest in someone's home!
If you're not flushing non-flushable things down your drains, the chances are high that someone else in your family is the culprit. Have you asked your family? Many things can block the pipes that connect your home to the sewer.
Flushing the wrong things down the toilet can:

• Clog your toilet or your pipes.
• Cause a sewer backup into your home or building.
• Damage the sewer system.
• Create blockages that release sewage into the environment.
Sewer backups into your home, business, or neighborhood are not only gross, but they can also be hazardous to your health and be costly to clean up.
Make sure you or your family members never flush the following items down your toilet or pour them down a drain:

• Automotive fluids*
• Bandages and bandage wrappings
• Cleaning wipes of any kind
• Condoms
• Contact lenses
• Cotton balls and swabs
• Dental floss
• Disposable diapers
• Disposable gloves
• Facial tissue
• Face masks
• Fertilizers, weed killers and other yard chemicals*
• Mini or maxi pads
• Paint, solvents, sealants, and thinners*
• Paper towels
• Pet poop (including "flushable" cat litter)
• Poisons and hazardous waste*
• Sanitary napkins
• Tampons and tampon applicators
• Unused medications*
*Hazardous waste
65 years' Experience in Septic Tank Pumping!
LaChance Brothers Excavating has the experience you're looking for in septic tank pumping for your South Lyon home. We've been serving South Lyon and the surrounding communities since 1956. We understand not every installation or repair is the same, and we know how to adapt to your unique situation to find a high standard septic system solution.
We're the septic system and drain field specialists! For all your septic system services, including installation, repair, and excavation, call LaChance Brothers Excavating today at 248-962-3670 or contact us to get started.