What to Do with Your Septic System After a Flood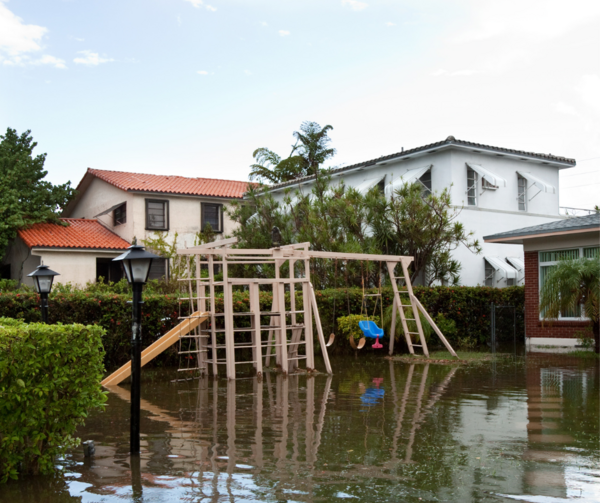 Is your drain field flooded?
Is your system clogged and struggling to accept more water?
You should contact a professional septic system and drain field specialist today! According to the Environmental Protection Agency (EPA), once floodwaters have receded, there are several things homeowners should remember:
Don't drink well water until it's tested. Contact your local health department.
Don't use the sewage system until water in the soil absorption field is lower than the water level around the house.
Have your septic tank professionally inspected and serviced if you suspect damage.
If sewage has backed up into your basement, clean the area and disinfect the floor.
Pump the septic system as soon as possible after the flood. Be sure to pump both the tank and lift station. This will remove silt and debris that may have washed into the system. Don't pump the tank during flooded or saturated drainfield conditions.
Don't compact the soil over the soil absorption field by driving or operating equipment in the area.
Examine all electrical connections for damage before restoring electricity.
Be sure the septic tank's manhole cover is secure and that inspection ports haven't been blocked or damaged.
Check the vegetation over your septic tank and soil absorption field. Repair erosion damage and sod or reseed areas as necessary to provide turf grass cover.
Remember, only trained specialists should clean or repair septic tanks because tanks may contain dangerous gases. Contact the experts at Lachance Brothers Excavating today for your septic tank needs.
What Are Signs of Damage?
Most septic tanks are not damaged by flooding since they are below ground and completely covered. However, septic tanks and pump chambers can fill with silt and debris, and must be professionally cleaned if your system isn't accepting water. If the soil absorption field is clogged with silt, a new system may have to be installed.
65 years' Experience in Septic Tank Pumping!
LaChance Brothers Excavating has the experience you're looking for in septic tank pumping for your South Lyon home. We've served South Lyon and the surrounding communities since 1956. We understand not every installation or repair is the same, and we know how to adapt to your unique situation to find a high standard septic system solution. We can help you!
We are the premier septic system and drain field specialists! For all your septic system services, including installation, repair, and excavation, call LaChance Brothers Excavating today at 248-962-3670 or contact us to get started.