Have a Rental Property? Make Sure Your Septic System Works Properly!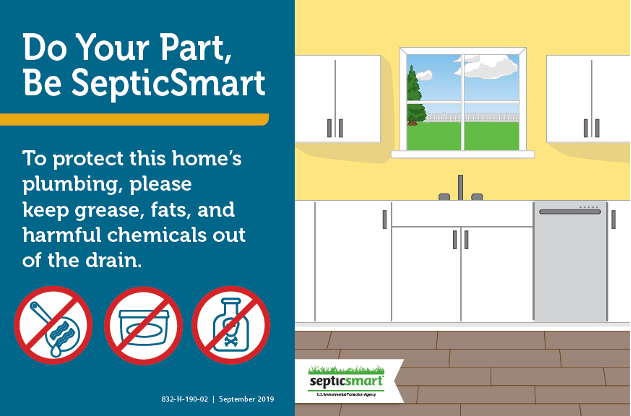 It's springtime and it's time to get your septic tank checked if you plan on renting out your home this summer. The last thing you want to worry about is having a septic issue when renters stay.
You should also advise your renters what they can and can't put down the drain. They may be used to a different type of septic system and might not realize they can cause harm by tossing unusual things down the drain.
How to Protect Your Tenants from Septic Issues
An overflowing toilet or a backed-up sink can spoil someone's vacation. They may blame you for the entire incident, which could result in a bad review. Avoid future septic issues by:
Providing a plunger – seems like a no-brainer! But believe it or not, some rental owners don't realize this is a necessity they should be providing.
Keep a drain snake in the house – keep a drain snake or toilet auger on your property to help maintain your system and break up any blockages.
Use septic-safe drain cleaners – keep your pipes clear and healthy by maintaining your septic system and getting it pumped out every two years.
Make sure renters know the dos and don'ts of garbage disposals – Use a placard (see example above) in the kitchen of your rental property to remind renters that minimal cleaning products, dishwater, and wash water from produce are okay, but food waste, coffee grounds, chemicals, grease/fat, food debris, wet wipes and feminine products can clog pipes or damage septic systems.
65 years' Experience in Septic Tank Pumping!
LaChance Brothers Excavating has the experience you're looking for in septic tank pumping for your South Lyon home. We've served South Lyon and the surrounding communities since 1956. We understand not every installation or repair is the same, and we know how to adapt to your unique situation to find a high standard septic system solution.
We are the premier septic system and drain field specialists! For all your septic system services, including installation, repair, and excavation, call LaChance Brothers Excavating today at 248-962-3670 or contact us to get started.