Septic Tank Resolutions in the New Year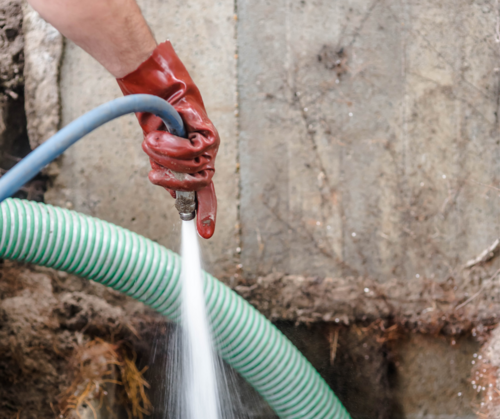 Have you stuck to your New Year's resolutions? How about the ones you made when it came to your home? Did you make some resolutions related to your septic system? If not, it's not too late!
Here are 6 New Year's resolutions for your septic tank system for the upcoming year. Check out our suggestions for your resolution list:
1. Review the "Do Not Flush" list with your entire household – There are plenty of things around your home that you use daily, but are they actually flushable? Non-flushable items like face masks, facial tissue, disposable diapers, paper towels, and more can clog your septic system! Find a full list of non-flushable items here.
2. Know your septic layout – Where are the main pipes located? Make sure you're aware of your septic tank structure before you start any landscaping or construction project!
3. Know the warning signs of a potential problem – Odors, slow drains, standing water, or a noticeable change in your drinking water or regular backups could mean a potential problem.
4. Conserve Water – An overworked system means a shorter lifespan for your septic system. Conserve water by taking shorter showers and not letting the water run while brushing your teeth or washing the dishes.
5. Pump your septic tank regularly - When you call LaChance Brothers Excavating, we'll inspect your septic system for leaks and examine your septic tank. A septic system service provider will keep notes of how often your system should be pumped and inspected, and the date of the last service.
6. Stick to a maintenance schedule - LaChance Brothers Excavating recommends you schedule your septic tank pumping every three years.
Maintain Your Septic System with Septic Tank Pumping in Northville
Regardless of its size, regular maintenance on your septic system is recommended for many reasons, including: saving money, protects you and the environment, and your property value. When your septic system runs smoothly it's a win-win!
65 years' Experience in Septic Tank Pumping!
LaChance Brothers Excavating has the experience you're looking for in septic tank pumping for your Northville home. We've been serving South Lyon and the surrounding communities since 1956. We understand not every installation or repair is the same, and we know how to adapt to your unique situation to find a high standard septic system solution.
We're the septic system and drain field specialists! For all your septic system services, including installation, repair, and excavation, call LaChance Brothers Excavating today at 248-962-3670 or contact us to get started.