Sewage backing up in your home?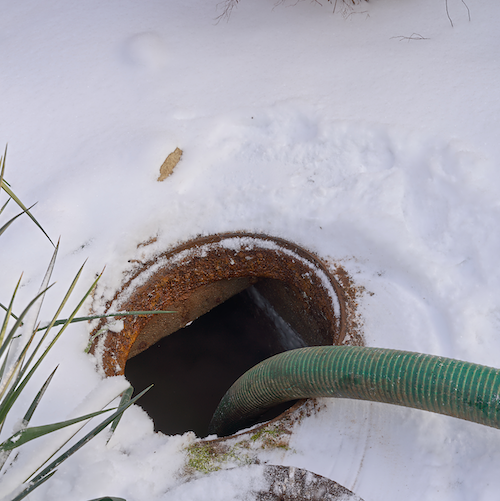 Sewage in the house is just about the worst kind of septic problem you can have.
If bacteria-saturated material ends up in your home, what should you do?
We recommend having your septic tank pumped immediately by a professional. This will reveal one or more potential problems that are causing sewage to find its way into your house:
Once the tank is empty, flush and be sure all the sewer lines are draining into the tank. If not, call a plumber to snake the interior lines in your house and out to your septic tank. That should solve the problem.
If the plumbing is working properly, ask the pumper if the tank was over full. This can cause a backup into your home, but is usually solved by pumping the tank. Once the tank is empty, it will take an average family of four approximately 5 days to refill it. If after a week you have no problems, there's a very good chance your problem has been solved. You should have your tank serviced more frequently to avoid another backup.
If there was a filter, was it plugged? If so, your problem will is most likely be solved when the filter is cleaned during the service and pumping.
The worst-case scenario is that in a week, things are backing up into your house again. If the above has been completed, the last potential issue is a failing drain field. At this point, the county must be notified to obtain a permit, and a new system must be installed to relieve your problem.
Emergency septic service in South Lyon, MI and surrounding areas
If you suspect trouble with your septic system, don't wait to call us! Waiting too long could be disastrous for your septic system and your home. Sewage emergencies are messy, unhealthy for your family, and pricey. It's not worth the risk of waiting.
65 years' Experience in Septic Tank Pumping!
LaChance Brothers Excavating has the experience you're looking for in septic tank pumping for your South Lyon home. We've been serving South Lyon and the surrounding communities since 1956. We understand not every installation or repair is the same, and we know how to adapt to your unique situation to find a high standard septic system solution.
We are the premier septic system and drain field specialists! For all your septic system services, including installation, repair, and excavation, call LaChance Brothers Excavating today at 248-962-3670 or contact us to get started.