Can Septic Systems Be Pumped During the Winter?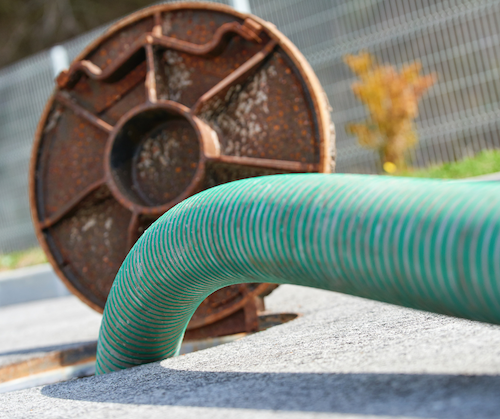 Do you need your septic tank pumped?
Worried the weather might get in the way?
Have you had issues in the past with septic tank pumping in freezing weather?
Your septic tank can be pumped all year round, but that doesn't mean it doesn't come without challenges. You need to call a septic tank pumping company that you can count on to get the job done, rain or shine (or snow)!
Below 30 degrees, pumping gets tougher as material can freeze in the hose during the process. The hose provides a lot of cold surface area to promote freezing. Secondly, the valves on the truck can freeze.
Questions to ask your pumper before they clean your tank:
Do you have heated valves on your truck so they don't freeze? Look for a company with valves that are very precise with very close tolerances to prevent leaking. It only takes a drop or two of water to freeze the valves, and then they won't function.
Do you park your truck in a heated space overnight to prevent the hoses from freezing?
Set a schedule for yourself so you don't forget when it's time for your next septic tank pumping appointment.
65 years' Experience in Septic Tank Pumping!
LaChance Brothers Excavating has the experience you're looking for when it comes to septic tank pumping for your South Lyon home. We've been serving South Lyon and the surrounding communities since 1956. We understand not every installation or repair is the same, and we know how to adapt to your unique situation to find a high standard septic system solution.
We are the premier septic system and drain field specialists! For all your septic system services, including installation, repair, and excavation, call LaChance Brothers Excavating today at 248-962-3670 or contact us via our website to get started.